Classing & Advisory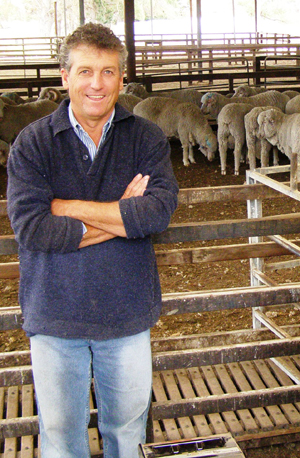 Classings Sheepclassing and Breeding Consultancy began in 1962 under the direction of Don Walker and in the last thirty years has continued successfully with Bill Walker at the helm.
Experience gained from years of merino, in yard visual classing backed up by information gleaned from Classings Laboratory results validated any new breeding concepts and tactics undertaken on client's properties.
Bill now has over 80 commercial clients and 25 studs he classes and advises nationwide, guiding them toward the best way in breeding high quality merinos that meet all fibre and meat expectations as well as exuding a skin that is productive yet easy care as to attract a young aspiring wool grower.
Bill encourages classing races to be long with plentiful dividing gates as to avoid any stock suffocation issues and a width to be in the range of 400mm to 500mm absolute max. He has a fierce dislike to race gates with horizontal bars as this being the perfect trap for broken legs and pulled tendons, a practice that's so unnecessary when these cross bars are made or altered to be vertical.
With any classing job, quality fibre and the tactics involved with producing as much as possible is top of the list closely followed by the maximising of meat traits as to encourage the reference of true 'dual purpose' animals.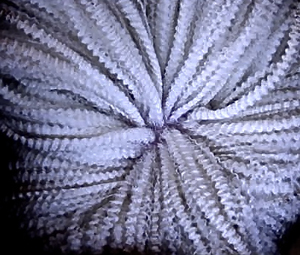 Bill feels this is a very loose term used regularly, particularly in S.A. where there are too often large framed animals with no reference to wool quality at all on their backs making their look as very one dimensional.
Silk like skins producing free, long, bold crimped and super styled fibre with low micron and standard deviation feature in all of Classings long standing clients. Top end wool prices in tandem with sale yard success with old ewes, wether lambs and cull ewe hoggets annually, depict and honours the term 'dual purpose'.
An overview or flock inspection is recommended prior to any new classing engagement as to discuss future breeding tactics and suitability of genetics in a different range of environs.
Classing fees work on half or full day situations with as many clients classed in a district as
possible as to share mileage, air fares, fuel etc. as to reduce costs.
Please phone 0428 973804 for a full explanation of charges and procedures.